In October, agents with Missouri Realtors sold 6,320 residential properties. Of those sales, the average residential property sold for $282,431. Compared to the average sale price of $258,294 in October 2021, there was a 9.3% increase.
Each December, over 1,200 farmers and ranchers from across Missouri gather at the Lake of the Ozarks to reconnect with old friends, learn from national experts and debate policy positions for the coming year. The 2022 Missouri Farm Bureau Annual Meeting will be the 108th of its kind, a tradition unrivaled for its longevity and breadth.
While Ozarks Healthcare (OZH) is focused on providing the highest quality of healthcare to all, it cannot be done without the generosity of community members who are also committed to seeing local healthcare thrive, say officials with the Ozark Healthcare Foundation.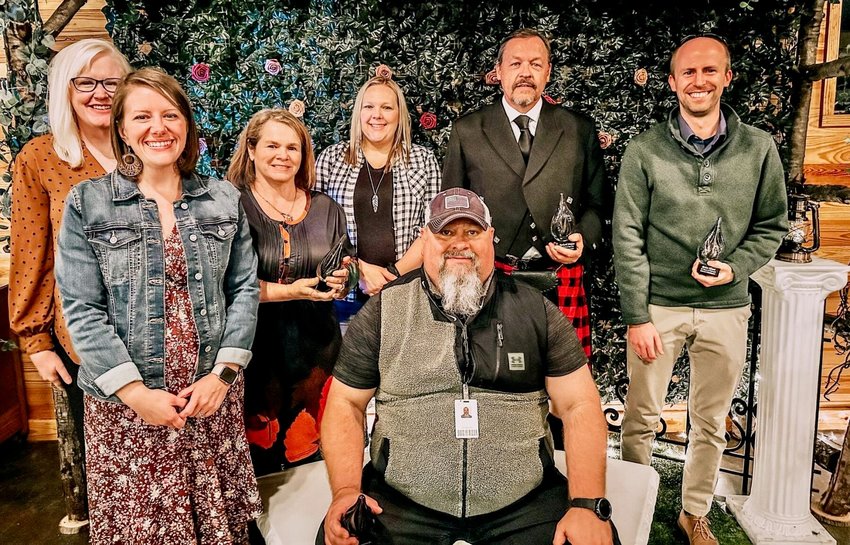 Ozarks Healthcare recently celebrated a combined total of 1,218 years of experience at Ozarks Healthcare from 72 employees at its 2022 Longevity Banquet. 
Annual Christmas festivities in Alton will be Saturday, with events sponsored by both the Alton Culture Club (General Federation of Women's Clubs) and Alton Chamber of Commerce.
Businesses and residents inside the city of Alton are encouraged to join the Alton Chamber of Commerce in its campaign to "light up the town" with a friendly contest.